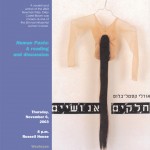 Human Pasts: A Reading and Discussion
Thursday, November 6, 2003
A novelist and winner of the 2003 Newman Prize, Orley Castel-Bloom was chosen as one of the fifty most influential women in Israel.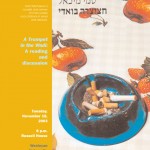 A Trumpet in the Wadi: A Reading and Discussion
Tuesday, November 18, 2003
Sami Michael is a novelist and winner of many prizes and citations in Israel and abroad.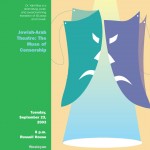 Jewish-Arab Theatre: The Muse of Censorship
Tuesday, September 23, 2003
Dr. Yahil-Max is an award winning dramaturg, poet, and translator of over 50 novels and plays.